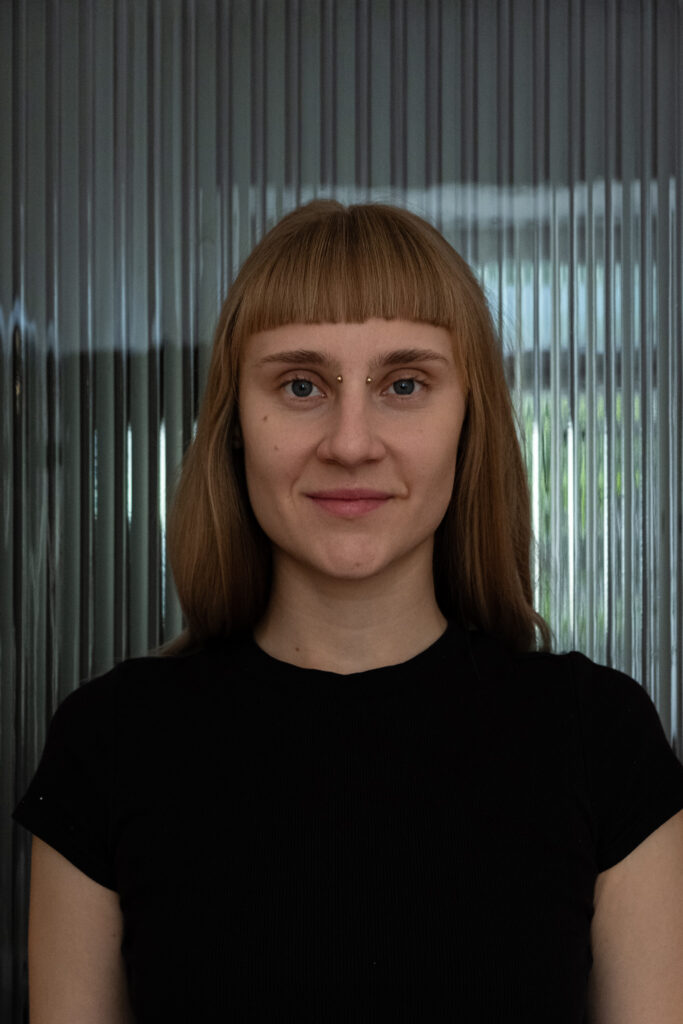 My name is Katharina Wraubek and I am a freelance set and costume designer, currently based in Paris, France.
In my work I try to realize plays and operas with a lot of sensitivity, without compulsive modernization. I am much more interested in the timeless message contained in the stories and how to bring it out in a way that touches and moves people.
In addition to my theater work, I spend my time drawing, painting and working on graphics and illustrations. I am interested in scenes from everyday life and their fusion with the inner world.
---
since 2019 freelance set and costume designer
2019-2022 Kunstraum Steiermark Scholarship of the State of Styria
2018 founding member of the cultural association oag together with colleagues from the fields of painting, photography, architecture, performance and music in Graz (Austria)
2013 – 2020 Assistances at the Graz Opera in the area of stage and costume
2017 – 2019 production coordinator for the costume department at art+event | Theaterservice Graz GmbH
2012 – 2017 Diploma studies in stage and costume design at the University of Music and Performing Arts Graz (AUT) in the class of Hans Schavernoch and Hartmut Schörghofer
1/2016 – 6/2016 Studies in Lyon, France at ENSATT with focus on stage design
2010 – 2012 Master class for painting Ortweinschule for Art and Design Graz (AUT)
---
projects
Aufmarschieren stage and costume design, collaboration with the performance collective Planetenparty Prinzip, Forum Stadtpark Graz as part of the Steirischer Herbst, directed by Simon Windisch
The Mystery of Irma Vep Costume design, Brandluckner Huab'n Theater (AUT), directed by Patrick Steinwidder
Keep Stroke stage and costume design, collaboration with the performance collective Planetenparty Prinzip, Büro für Pessi_mismus Graz (AUT), directed by Nora Köhler and Vera Kopfauf
Miss Julie costume design, Graz Schauspielhaus, directed by Ludwig Wüst, Stage design by Erich Uiberlacker
Electric Dreams stage and costume design, Mumuth Graz (AUT), world premiere at the Steirischer Herbst | ORF Musikprotokoll, directed by Philipp M. Krenn
La Ronde stage and costume design, Theater im Palais University of Music and Performing Arts Graz (AUT), directed by Martin Woldan
Malenkaya Strana (small country) stage design, play development by Tamara Semzov
Season 2016/17 Production of the play at Schauspielhaus Graz (AUT) Haus 3
Gianni Schicchi | Jedermann Monologues stage and Costume design (in collaboration with Helene Payrhuber), Schlosstheater Schönbrunn Vienna (AUT), directed by Beverly Blankenship